The world's first dedicated trade show and conference for the cold-water seafood sector will make its debut in 2024. It will welcome industry leaders, companies, experts and delegates from around the globe to the Dutch capital to meet in person, share knowledge and conduct business in a professional and productive way.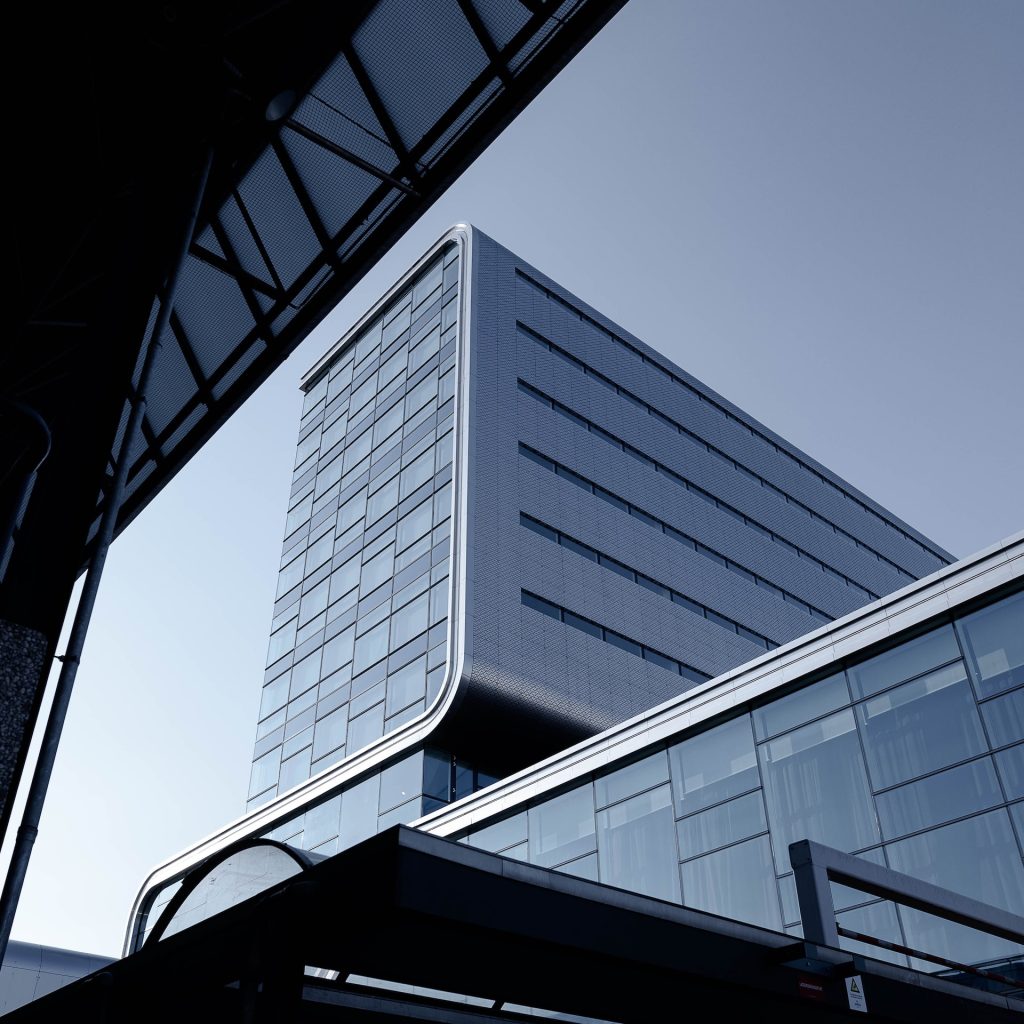 When?
ColdWater Seafood will take place in 2024.
For Participants, the Convention Centre will be accessible on Event days from two hours before the opening until two hours after the closing of the Event.
The Event will be held in Hall 1, 2 and 3 of the RAI Convention Centre.
Address:
RAI Amsterdam
Europaplein
1078 GZ Amsterdam
The Netherlands
Hotel booking
Book your hotel room for ColdWater Seafood 2024. RAI Hotel Services will help you find the perfect place to stay, tailored to your needs.
ColdWater Seafood will take place in 2024.
ColdWater Seafood will take place in Hall 1, 2 and 3 of the RAI Convention Centre.
RAI Amsterdam
Europaplein 24
1078 GZ Amsterdam
The Netherlands
The programme and exhibitors are not jet revealed, subscribe to the newsletter to receive updates about the programme and exhibitors.
Have you lost something? We place all the found items online.
If your item is not on the website after one week, we have – unfortunately – not found it.
When you see your lost item on the iLost website, let us know as quickly as possible. We will ask you a few questions to make sure the item that you are claiming is indeed yours. After that it's simple: you pick up your object or have it delivered at home.
Dogs are not allowed in RAI Amsterdam.
Assistance dogs are always welcome in RAI Amsterdam.
For exeptions on this dog policy, contact corcom@rai.nl.
Yes, you're able to enter the venue and enjoy the event with your mobility scooter.
The latest updates regarding the Corona virus, and the protocol and measures that RAI and ColdWater Seafood are taking can be found at the RAI Amsterdam website.
As a professional event organizer, RAI Amsterdam stays up to date with all current societal events. Their safety & security department stays in contact with the government authorities. RAI Amsterdam aims to achieve a balance between safety and hospitality, to make sure guests can enjoy their visit to ColdWater Seafood 24.
Aquatech Amsterdam is accesible for people using a wheelchair. The aisles at the show floor are spacious and the surface is flat. Elevators and disability toilets are available. Visitors with an official 'disability card' can follow route 7 to P7-parking garage. With a disability card, parking costs € 4.50 per 24 hours.
It is possible to borrow a wheelchair. A reservation is needed and can be made by sending an email to ReceptieRAID@rai.nl and provide us with the following information:
Name;
Telephone number;
Date;
Event/exhibition name.
A valid ID is mandatory.
Borrowing a wheelchair is free. We do ask for a cash deposit of € 50.00. The cash deposit will be returned upon return of the undamaged wheelchair.
A valid ID is required upon collection.
Catering points are available throughout the exhibition complex.
RAI Amsterdam offers all visitors access to its public wifi network in the Congress Centre. Whether the WiFi capabilities and the wifi network are extended depends on the organizations and therefore it varies per event.
No. As a result of the European tobacco legislation, RAI Amsterdam has been smoke-free since July 1, 2008. The smoking ban applies to all RAI buildings, including the catering locations and garages. Smoking is not permitted during set-up or breakdown.
For the convenience of smokers, RAI has arranged smoking areas in several outdoor locations. Outside the entrances you will find smoking columns for exhibitors and visitors.
We would like to point out that the government imposes penalties on people and companies that do not abide by the legislation. As RAI will be liable in case of violations, we will pass on any fines to the companies or individuals involved. To avoid having to resort to such measures, we will actively ensure that the law is upheld. Furthermore we count on the kind cooperation of all our guests.
Yes. The Prayer Room has a washroom and two private cubicles where people of all faiths can pray or meditate in a peaceful environment. The Prayer Room is always open and accessible via Entrance D at level -1. The two private cubicles for prayer/meditation can be locked from the inside.
Book your hotel room for Coldwater Seafood 2024. RAI Hotel Services will help you find the perfect place to stay, tailored to your needs.
Visitors to public events are advised to use public transport.
RAI Amsterdam has plenty of parking facilities at and near the exhibition centre. We also offer around 30 electric charging stations.
More distant parking sites are used in the case of large-scale public events. Busses operate on a frequent and free shuttle service between these car parks and the RAI. To reach them follow the road signs and/or the police directions.
The rate is € 4.50 per hour with a maximum of € 28.00 per day. You can also buy a day ticket online upfront for € 22.00.
Motor cycles park for free in the parking zones for motor cycles outside of the parking garage.
The maximum height allowed in the RAI P1-3/7 parking garages is 1.90 metres. The height of the P4 parking is 2.70 metres.
Online payment is possible via iDEAL, VISA, MasterCard or American Expess. Onsite you pay via debet or credicard (VISA, MasterCard or American Expess) and cash.
Yes. People with an official European parking card for the disabled (GPK) can use these special parking spaces, which are located close to the exit of the building. People with disabilities pay the normal RAI parking rate.
It's not possible to book a parking space for people with disabilities.
The RAI has several of these spaces. Should they be occupied, a parking attendant will help you find the best possible spot.
If the RAI car parks are full, you can use a parking area outside RAI Amsterdam only minutes away, which is served by shuttle buses.
If you booked and paid for a parking space, you can be certain of having a spot. When entering the garage or parking grounds, you will be assigned a parking space. If you booked in advance the ticket will indicate where you can park, for example P1/P2/P3/P4 or RAI / EXTERN. The ticket also explains which route you can follow.
The license plate of your car will be read automatically by a camera as you enter the garage. You will not receive an exit pass. You can pay the parking fee related to that license plate at the payment terminal before leaving the garage. When exiting the garage, your license plate will be read by the camera and the barrier will open automatically. Receipts are available from the payment terminal.
No, you cannot drive to the entrance by car. However, you can let someone get out at Lodge P7 and then leave the site again. Lodge P7 is in the middle of the complex. Follow P – RAI 7 to get to Lodge P7.